Join us on Sunday mornings at 9:00
WELCOME TO CBC Sky Valley
We are excited that you've reached out to know a little more about us.
We're a growing congregation located in the lodge in Sky Valley, Georgia. While we may be a church in the valley, we are a fellowship of believers who are passionate about making the name of Jesus known, both locally and globally.
​
We hope you'll join us for a service, every Sunday at 9:00am.
We have a lot of exciting events going on here at Community Bible Church, and we would love for you to be a part! Here's a quick look at what's happening in some of our various ministries.
Christmas Community Supper 5:30-6:30 & Caroling around the Nativity 6:30-7
No Christmas Eve Morning Service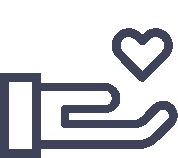 "Whoever is generous to the poor lends to the Lord, and he will repay him for his deed."